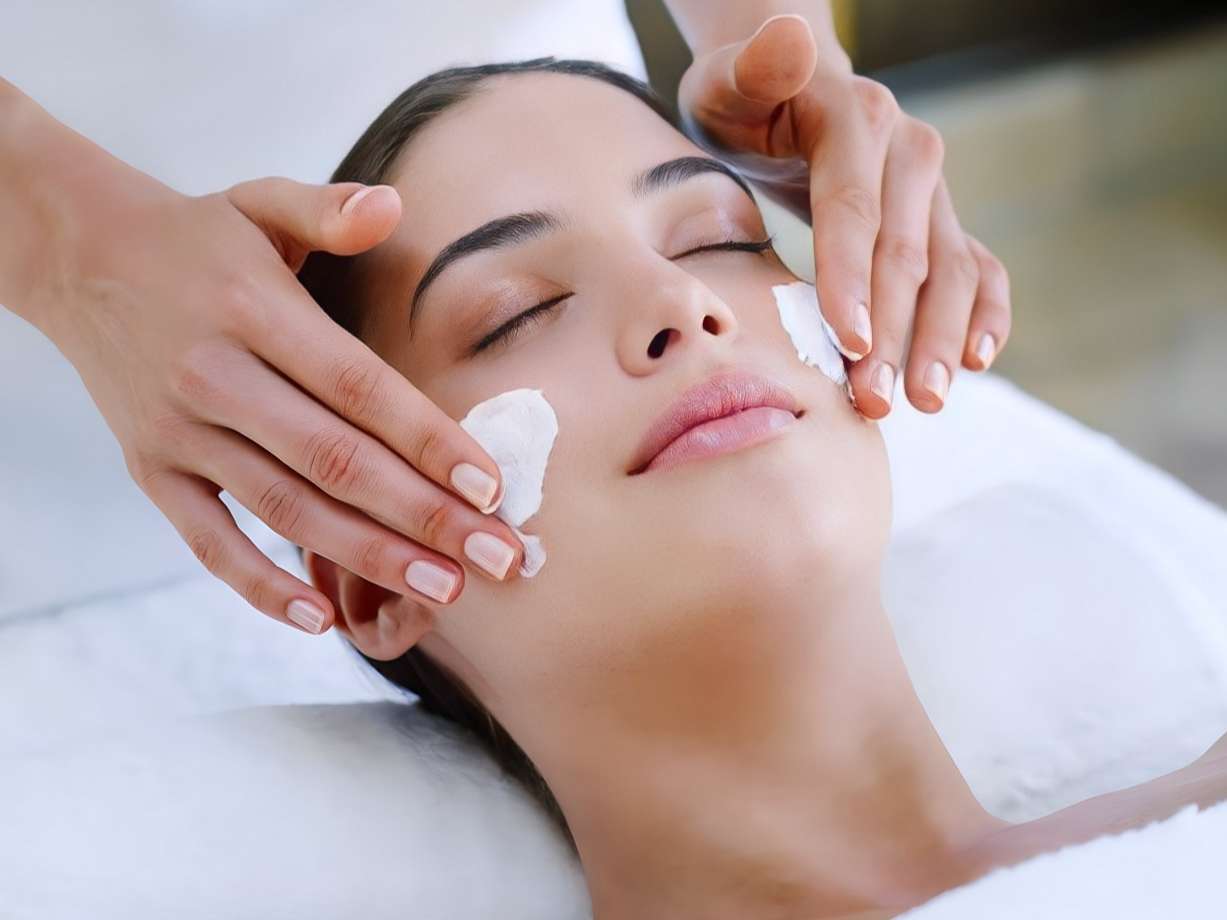 Description
Indulge in our selection of rejuvenating facial treatments, each meticulously designed to cater to various skincare needs. From soothing and moisturizing facials to revitalizing facials, our spa offers a range of options to pamper your skin. Our treatments are not only designed for women but also include a specially tailored Gentleman Treatment for men. Experience the luxurious, or opt to purify and rejuvenate your skin, or even choose to restore youthfulness and hydrate mature or dehydrated skin. Whichever facial you choose, our expert therapists are dedicated to delivering the utmost care and relaxation, ensuring you leave our spa with a refreshed and glowing complexion.
Soothing Aloe Vera Facial
60 min | 700 SCR
Indulge in the Soothing Aloe Vera Facial, a perfect choice for sensitive or sunburned skin. This treatment moisturizes and softens the skin, alleviates itching and swelling, and enhances the effectiveness of sun care products.
Vitamin C Facial
60 min | 800 SCR
Reignite your skin's luminosity and firmness with the luxurious Vitamin C Facial. This protocol invigorates your senses, infusing your skin with the rejuvenating power of Vitamin C. Its remarkable antioxidant properties repair even the most damaged skin, unveiling a fully hydrated, revitalized complexion, leaving you with a radiant, fresh appearance.
Gentleman Treatment
60 min | 800 SCR
Our comprehensive facial experience for gentlemen includes traditional deep cleansing, masking, toning, and facial massage. Acupressure lymphatic and aromatherapy techniques enhance your facial complexion and impart a healthy glow.
Gold Facial
60 min | 800 SCR
Experience the opulence of our Gold Facial. The application of a facial mask made with 24-carat gold foil promotes a youthful appearance by reducing the appearance of wrinkles and fine lines, leaving your skin looking more vibrant and rejuvenated.
Deep Cleansing Detox Facial
60 min | 700 SCR
Our Deep Cleansing Detox Facial is tailored to deeply cleanse and decongest your pores while regulating oil production. Infused with tea tree oil for its antibacterial properties, salicylic acid from willow leaf to heal acne scars, and marine salt to combat oily skin, this treatment also boasts anti-inflammatory benefits.
Collagen Anti-Aging Facial
90 min | 1000 SCR
Rejuvenate your skin with the Collagen Anti-Aging Facial. This treatment aims to replenish depleted collagen levels in your face, providing a refreshing peel tailored to your skin, followed by a collagen mask and oxygen mist. It's a deeply hydrating solution ideal for mature, aging, and dehydrated skin.
*All services are available in both our Angel Fish Bayside Marina Branch and our Beau Vallon Branch. But to ensure you receive the treatment or service you desire, we recommend calling our front desk in advance to check availability and/or make a reservation.
MACOUTI HOUSE, BEAU VALLON
Mahé, Seychelles
Tel: +248 2530 778 | +248 2530 779
ANGEL FISH BAYSIDE MARINA, ROCHE CAIMAN
Mahé, Seychelles
Tel: +248 252 6050 | +248 434 6660 | +248 253 0779