 Tour description
On a day trip with Gilbert Albert Taxi Tours on Mahe Island in Seychelles, you'll have the opportunity to visit some of the most captivating and iconic sights, including:
Morne Seychellois National Park:

Explore the lush tropical rainforests, hike along scenic trails, and discover hidden waterfalls in this breathtaking national park.

Anse Royale:

Relax on the beautiful sandy beaches, swim in the clear turquoise waters, and soak up the sun's warmth at this picturesque coastal spot.

Beau Vallon Beach:

Enjoy the lively atmosphere of one of Mahe's most popular beaches, known for its golden sands, water sports, and stunning sunset views.

Anse Intendance:

Immerse yourself in the natural beauty of this pristine beach, known for its powdery white sand and vibrant coral reefs, perfect for snorkeling.

Seychelles Natural History Museum:

Dive into the cultural and natural heritage of Seychelles at this museum, where you can explore exhibits on the island's unique wildlife and history.

Victoria Market:

Experience the local flavors and vibrant atmosphere of the Seychellois market, where you can shop for souvenirs, spices, fresh produce, and more.

Le Jardin du Roi Spice Garden:

Discover the aromatic world of spices and herbs at this lush garden, where you can learn about the island's spice cultivation and sample tropical fruits.

Takamaka Rum Distillery:

Delve into the art of rum-making at this distillery, where you can taste exquisite Seychellois rum and learn about the distillation process.

Mission Lodge Lookout:

Admire panoramic views of Mahe's west coast from this historical site, which provides insights into the island's history of education and missionary work.

Seychelles Tea Factory:

Learn about the production of tea on the island and enjoy a tea-tasting experience in the scenic surroundings of the tea plantation.
These are just a few of the incredible destinations you can explore on a day tour with Gilbert Albert Taxi Tours. With Gilbert's expertise as your guide, you'll gain a deep appreciation for the natural beauty, culture, and history of Mahe, Seychelles. Each stop is carefully chosen to offer a well-rounded experience of this enchanting island.
Tour operator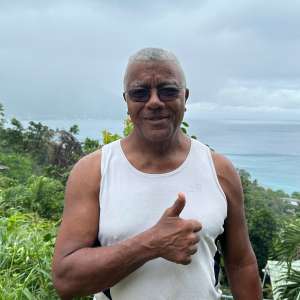 Gilbert Taxi Service